Our Work
We Have Done it All
Amazing Taste Catering 84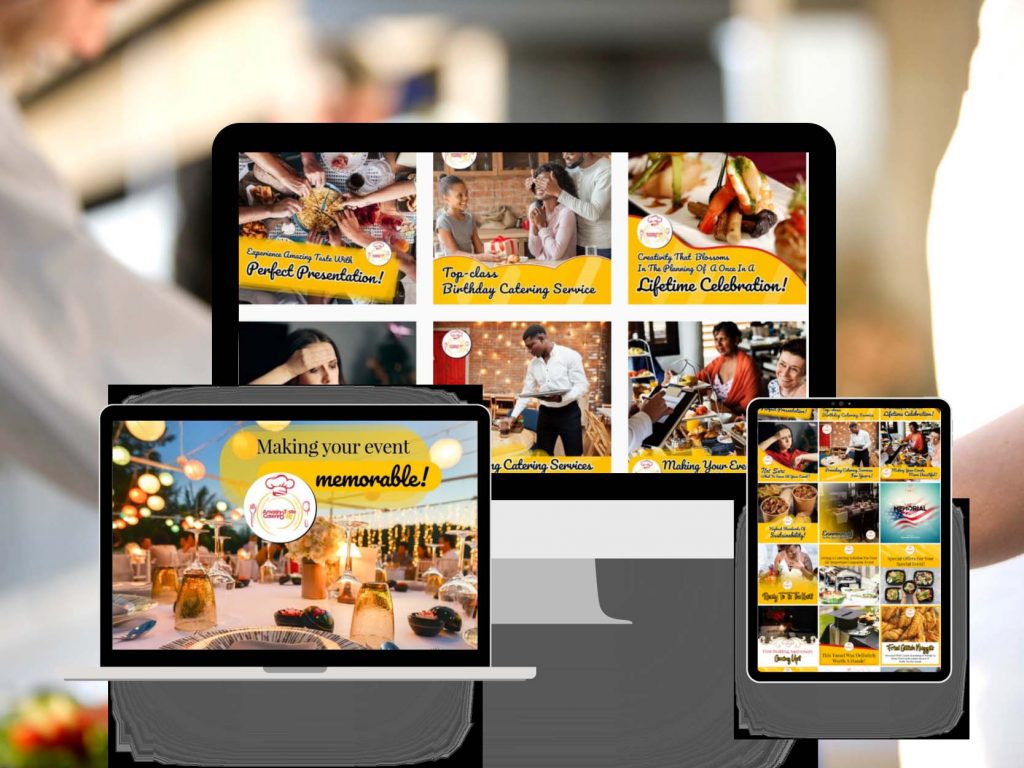 Amazing Taste Catering 84 is a catering business run by a chef and a food enthusiast. Chef Andrea wanted to expand her business through several social media platforms like Instagram, Pinterest, Facebook, and Twitter. Therefore, she needed to create a strong presence for her brand on all social media platforms. For that purpose, she opted for our premium social media management package, where we helped her grow on all social media platforms. We make a content calendar of 3 social media posts per week on each platform to engage more people interested in Food, Catering, and Events. We also came up with trendy hashtags to bring more organic traffic. All their posts, text on post images, and their announcement posts are designed by us. The owner, Chef Andrea, ever since has started catering more events. Other than events, people are also frequently ordering her food.
Would you like to start a project with us?
Contact us without wasting more time for improved digital accessibility.