Make Your Business More Advanced
Sign Up For A
of Your Business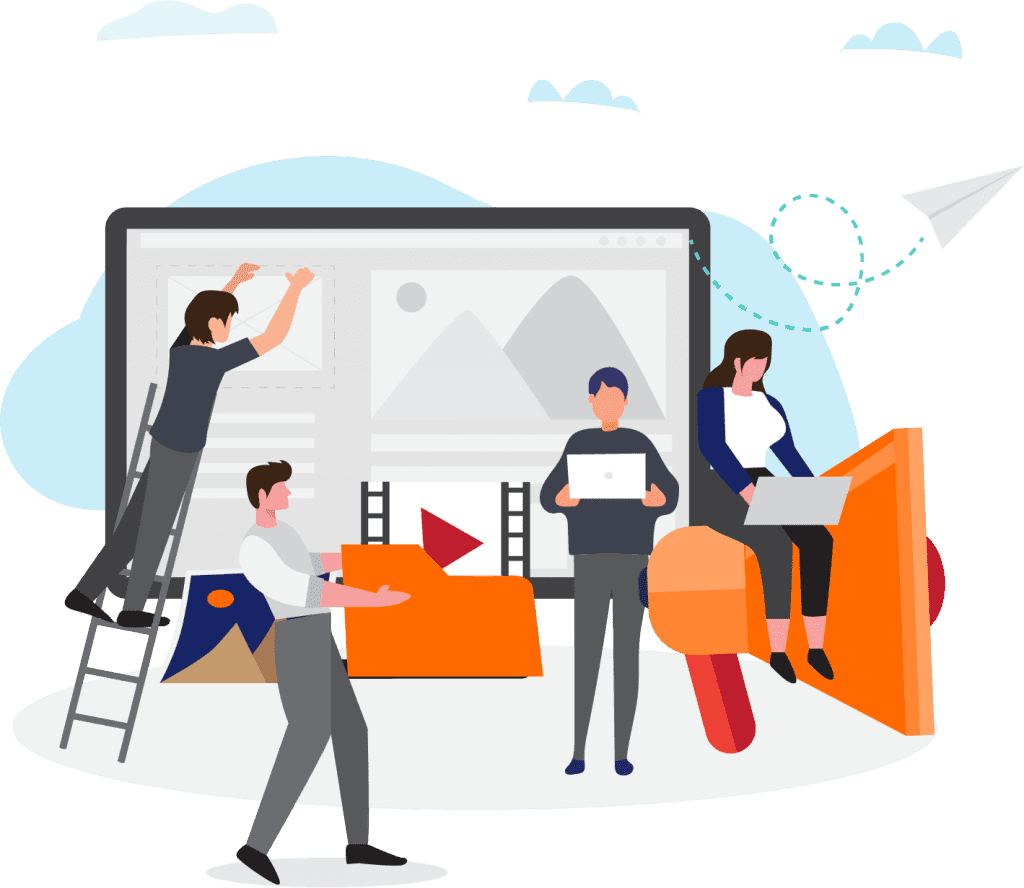 We offer competitive Digital marketing agency services complete with a customized plan and strategy. As a digital marketing agency, we have designed the best packages for your business to excel in its respective fields.

You are at the right place if you want to grow. We cover all areas of marketing.
Would you like to start a project with us?
Contact us without wasting more time for improved digital accessibility.
For medium-sized stable organizations looking to climb up the corporate ladder
Logo is the first thing that catches the eye, Startup Logo Package will revamp the look of your brand
Will give your brand its social media identity with well-designed posts
I was overwhelmed by their creativity and effort. The offers on my site attracted a lot of attention from relevant leads. At this price, I'm very content with their work!
LWP did a great job on my music site. Collin and Ted handled any issues that came up. The site looks great, and I would use them again. They were on top of things and communications were outstanding.
Best experience working with Logo Web Pros. I'm happy with my company's branding, it is exactly what I was looking for! I recommend them for all your branding needs.
The team at Logo Web Pros was a massive part of making our latest R and D project, and website launch a success. They are an unquestionably talented group of well-sought writers and content producers.
Everything from the content to the design is up to the mark! The images used compliment my products and I couldn't have asked for more.
Not only I'm satisfied with the design but the look and feel of the entire site are according to my product, great turnaround time too! Glad I made the right choice.
They designed a website for my brand at affordable rates. I'm highly impressed with their professional approach.
I would definitely come back for more services. Logo Web Pros are incredibly professional, kind, and talented. Their team appreciated my inputs and ideas and integrated them into my website and stationery.
I wanted to start my business hassle-free. There were already too many hurdles on the road; however, Logo Web Pros made the process significantly up to an extent. They provided me with the perfect logo, website, and stationery according to my brand.
In the digital marketing industry, it is pretty challenging to get people to follow through with all the things they promise to deliver. This is the most captivating quality of Logo Web Pros – They always deliver what they promise, 100% response, and extraordinary quality of content.
I have worked with various material and copywriting companies with unique brand names and goodwill, but I must say that Logo Web Pros are far superior regarding content quality and precision handling of various proofreads, SEO Content and Revamps. They consider the time factor and always deliver plagiarism-free content of the highest quality.