Our Work
We Have Done it All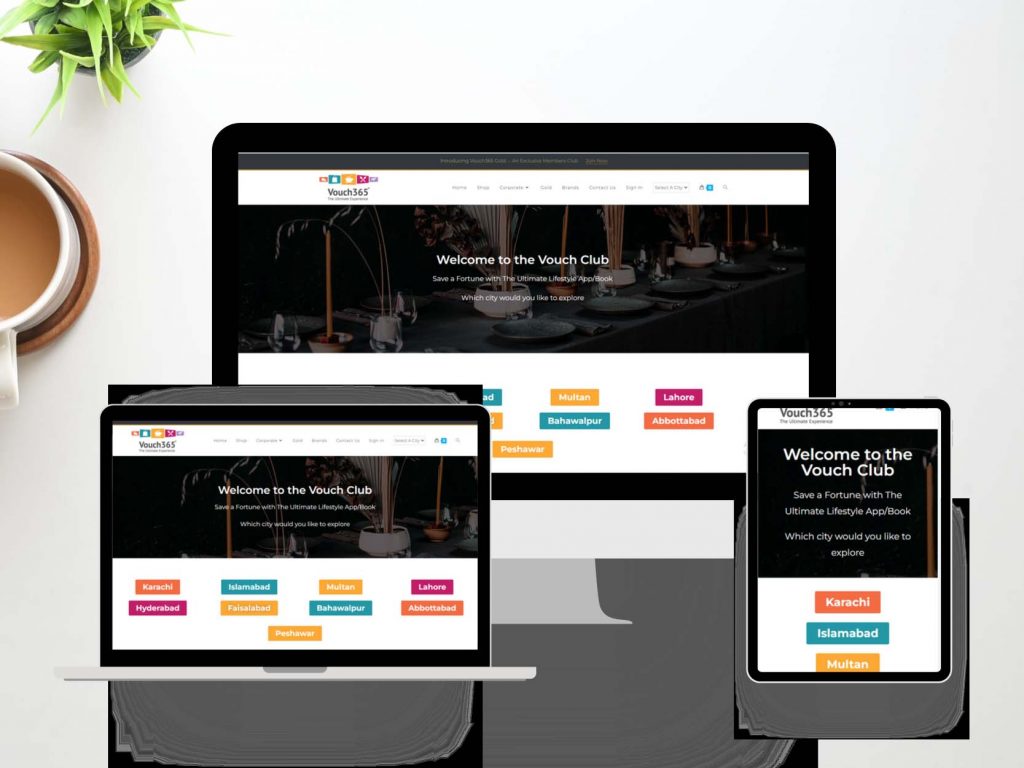 Vouch 365 is an app for people who love discounts. They have introduced appealing offers to their users. From food outlets to clothing stores, they have deals for different luxuries, even traveling. However, due to increasing competition, they needed to make their website easily accessible for people. Therefore we agreed to help them build a website that would be user-friendly. We designed their outlook and made tabs that were better to approach. We also launched new ideas to help their website grow. We developed an app that shows up perfectly on every device, be it a desktop, tablet, or phone. SEO is one of the vital factors for any website to grow. Hence, our primary focus has been on optimization, and Vouch365 has witnessed more leads on the website ever since.
Would you like to start a project with us?
Contact us without wasting more time for improved digital accessibility.